Whether in the beginning stages of a divorce proceeding or working through a child custody situation, you're bound to have some questions. We've outlined some of the most predominant below, but feel free to call us anytime at (814) 409-9150.
What if I don't get along with my spouse?
blinkhosting
2021-06-10T17:15:46+00:00
It's not unusual for divorcing couples to have difficulty communicating. It's also not unusual to have strong feelings about the end of your relationship. However, even if your communication hasn't been positive lately, that doesn't mean that you and your spouse/co-parent are not good candidates for collaborative divorce or mediation.  As long as you both share the goal of wanting to resolve the issues in a respectful way without a potentially destructive court battle, you can still work successfully with your partner to resolve your outstanding issues.  Mediators and collaborative professionals are trained to help the two of you build on areas of agreement in a non-combative atmosphere.  Of course, both collaborative divorce and mediation are voluntary processes, so if your partner refuses to participate, a court-based resolution may be your only option.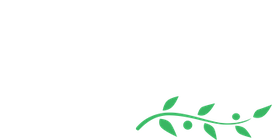 The first step is to get in touch!
Call me at (814) 409-9150 or click below to learn more.